Transportation and Freight Solutions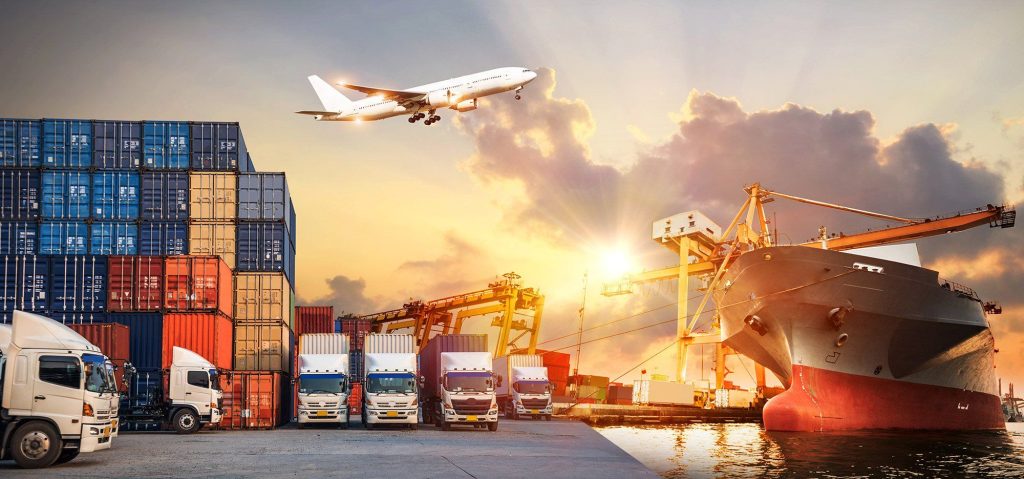 In today's fast-paced world, transportation and freight solutions play a crucial role in enabling the efficient movement of goods and people across various industries and geographical locations. From deliveries of online purchases to the transportation of raw materials for manufacturing, effective transportation and freight solutions are essential for businesses to thrive.
Importance of Transportation and Freight Solutions
Transportation and freight solutions are critical for the global economy as they facilitate trade and ensure the smooth flow of goods and services. These solutions enable businesses to connect with suppliers, distributors, and customers worldwide, resulting in enhanced market reach and profitability.
Efficient transportation and freight solutions are pivotal for businesses to meet customer expectations and maintain a competitive edge. Prompt deliveries and secure transportation of valuable goods can lead to increased customer satisfaction, loyalty, and retention.
The Role of Technology in Transportation and Freight Solutions
Advancements in technology have revolutionized transportation and freight solutions, making them faster, safer, and more reliable. Various technologies, such as GPS tracking systems, route optimization software, and electronic logging devices, have streamlined operations, optimized routes, and improved overall efficiency.
GPS tracking systems allow companies to monitor the location and status of their shipments in real-time. This enables proactive decision-making, timely interventions, and effective coordination with stakeholders, resulting in minimized delays and improved customer satisfaction.
Route optimization software considers various factors, such as traffic, weather conditions, and vehicle capacity, to determine the most efficient routes for transporting goods. By minimizing travel time and fuel consumption, companies can reduce costs and promote environmental sustainability.
Electronic logging devices (ELDs) have gained popularity in recent years due to their ability to automatically record driving hours, rest breaks, and other compliance-related data. ELDs not only ensure adherence to regulatory requirements but also promote driver safety by preventing fatigue-related accidents.
Innovations in Transportation and Freight Solutions
The transportation and freight industry continuously embraces innovation to overcome challenges and enhance overall operations. Here are some notable innovations in transportation and freight solutions:
1. Autonomous Vehicles
The advent of autonomous vehicles has the potential to revolutionize transportation and freight solutions. Self-driving trucks can operate non-stop, reducing transit times and minimizing the need for human intervention. Besides expediting deliveries, autonomous vehicles are anticipated to enhance road safety and reduce fuel consumption.
2. Drone Delivery
Drones have emerged as a promising solution for last-mile deliveries. With their ability to bypass traffic and reach remote areas, drones offer swift and efficient delivery services. This innovation is particularly useful in situations where traditional transportation methods face limitations, such as during natural disasters or in underdeveloped regions.
3. Blockchain Technology
Blockchain technology has the potential to revolutionize the logistics industry by increasing transparency, security, and trust in transactions. Supply chain management systems powered by blockchain can provide a decentralized and immutable record of every transaction, enabling stakeholders to track and verify the movement of goods at each stage.
4. Electric Vehicles
Electric vehicles (EVs) offer a sustainable and environmentally-friendly alternative to traditional fuel-powered transportation. As technology advances, EVs are becoming increasingly efficient, making them more suitable for freight transportation. Widespread adoption of EVs can significantly reduce greenhouse gas emissions and contribute to a greener future.
The Future of Transportation and Freight Solutions
The future of transportation and freight solutions holds immense potential for further advancements and disruptions. Here are some insights into what the future might hold:
1. Hyperloop Technology
Hyperloop technology, a high-speed transportation concept, is gaining attention globally. This futuristic mode of transportation uses magnetic levitation and low-pressure tubes to transport passengers and cargo at unprecedented speeds. If successfully implemented, hyperloop technology could revolutionize long-distance travel and freight transport.
2. Artificial Intelligence (AI)
Artificial intelligence has the potential to automate various aspects of transportation and freight solutions. AI-powered systems can analyze large volumes of data, identify patterns, and make autonomous decisions, enhancing overall efficiency and cost-effectiveness. From automated inspection of cargo to intelligent route planning, AI is expected to transform the industry in the coming years.
3. Hyperlocal Delivery Solutions
The rise of e-commerce has fueled the demand for hyperlocal delivery solutions. These solutions aim to provide same-day or even within-hours deliveries through localized distribution centers and efficient last-mile delivery networks. As consumer expectations continue to evolve, hyperlocal delivery solutions are anticipated to become a standard offering for businesses.
4. Sustainable Transportation Initiatives
As environmental concerns grow, sustainable transportation initiatives will gain further prominence. This includes the promotion of alternative fuel sources, such as hydrogen or biofuels, and the development of infrastructure supporting their usage. Governments and organizations worldwide are expected to invest heavily in sustainable transportation solutions to combat climate change and reduce carbon emissions.
Conclusion
Transportation and freight solutions are indispensable for businesses across various sectors. With advancements in technology and ongoing innovations, the industry continues to evolve, enabling faster, safer, and more sustainable transportation options. As we look toward the future, it is evident that transportation and freight solutions will play a vital role in shaping global economies and meeting the ever-changing needs of businesses and consumers.