Warehouse Management and Distribution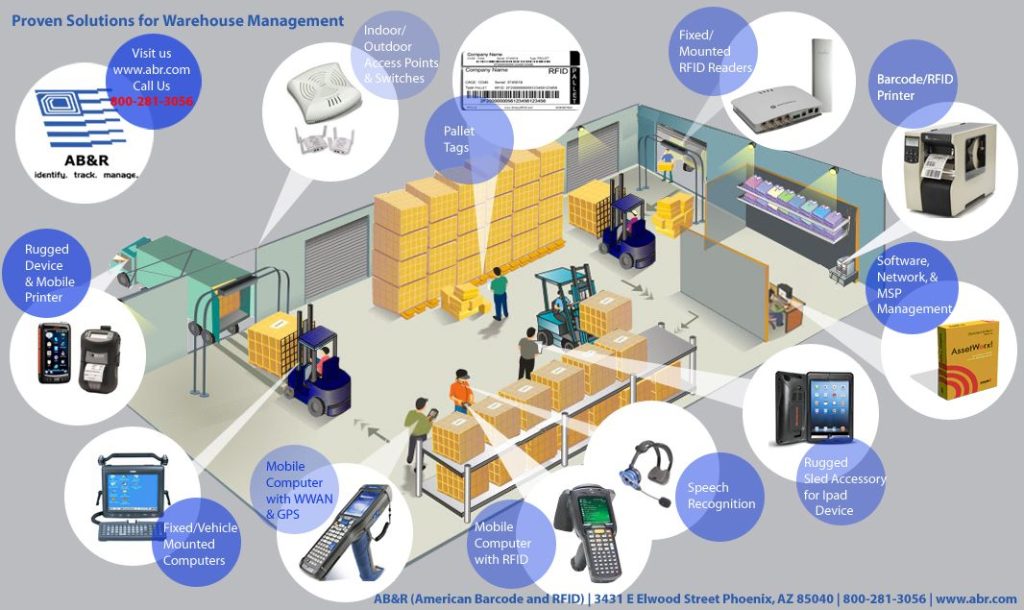 Warehouse management and distribution play a crucial role in the supply chain process. They are responsible for efficiently storing, organizing, and distributing products to ensure smooth operations and customer satisfaction. In this article, we will explore the importance of warehouse management and distribution, key aspects to consider, and how technology is transforming these processes.
The Importance of Warehouse Management
Effective warehouse management is essential for businesses to streamline their operations and optimize inventory levels. It involves overseeing activities such as receiving, storing, and shipping goods, as well as maintaining inventory accuracy and ensuring proper space utilization. Proper warehouse management leads to improved productivity, reduced costs, and increased customer satisfaction.
Key Aspects of Warehouse Management
In order to enhance warehouse management, it is important to focus on several key aspects:
Inventory Management
Accurate inventory tracking is crucial for warehouse managers. By implementing an effective inventory management system, they can keep track of stock levels, manage expiration dates, and replenish items at the right time. This helps avoid overstocking or stockouts, ultimately improving customer satisfaction and reducing costs.
Space Optimization
Proper space utilization is another important aspect of warehouse management. By optimizing storage arrangements and using methods like stacking, zoning, or employing storage systems, businesses can make the most out of their available space. This leads to increased efficiency, faster picking, and minimized wastage of resources.
Safety and Security
Ensuring a safe working environment is vital in warehouse management. By implementing safety protocols, training employees on proper handling techniques, and regularly conducting safety audits, businesses can minimize accidents and protect their employees and assets. Additionally, security mechanisms like CCTV surveillance, access control systems, and employee authentication measures can significantly reduce the risk of theft or unauthorized access.
The Significance of Distribution
Distribution is a crucial part of the supply chain that involves the movement of finished goods from the warehouse to the end consumer. Proper distribution ensures timely delivery, reduces lead times, and enhances customer satisfaction. It encompasses activities such as order processing, inventory allocation, transportation management, and order fulfillment.
Transforming Warehouse Management and Distribution with Technology
Technology has revolutionized warehouse management and distribution practices, providing businesses with powerful tools to optimize their processes. Here are some technologies that are transforming the industry:
Warehouse Management Systems (WMS)
A WMS is a software application that helps companies manage their warehouse operations effectively. It provides real-time visibility into inventory levels, automates various tasks like order processing and picking, and enables accurate forecasting and planning. WMSs streamline operations, reduce errors, and enhance overall efficiency.
Automation and Robotics
Automation and robotics have become increasingly popular in warehouse management and distribution. Autonomous robots can navigate the warehouse floor, pick and pack items, and even help with inventory management. Automated conveyor belts and sorters can streamline the process of moving goods throughout the warehouse, reducing the need for manual labor and increasing throughput.
Internet of Things (IoT)
The IoT enables devices to communicate and exchange data over the internet, making it a valuable tool in warehouse management and distribution. By incorporating IoT devices, businesses can monitor temperature and humidity levels, track shipments in real-time, and optimize routes for efficient delivery. IoT helps in proactive decision-making and mitigating risks.
Big Data and Analytics
Big data and analytics play a significant role in warehouse management and distribution. By analyzing vast amounts of data, businesses can gain insights into customer behavior, inventory patterns, and demand forecasts. This enables them to make data-driven decisions, enhance inventory planning, and optimize order fulfillment processes.
Conclusion
Warehouse management and distribution are critical functions that greatly impact a company's overall supply chain performance. By focusing on key aspects such as inventory management, space optimization, safety, and security, businesses can improve efficiency and customer satisfaction. Moreover, the adoption of technology, including WMS, automation, IoT, and analytics, enables businesses to streamline their operations, reduce costs, and stay competitive in today's rapidly evolving market.