Demand Forecasting and Planning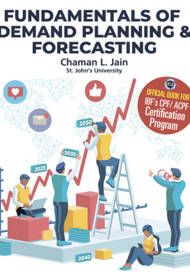 Demand forecasting and planning is an essential aspect of any business or organization. It involves analyzing historical data, market trends, and customer insights to predict future demand for a product or service. By accurately forecasting demand, businesses can optimize their supply chain, production, and inventory management processes, leading to improved efficiency, customer satisfaction, and profitability.
The Importance of Demand Forecasting
Effective demand forecasting enables businesses to make informed decisions about their production levels, inventory, pricing strategies, and marketing efforts. It helps them in meeting customer demands while avoiding situations of either excess inventory or stockouts. By understanding future demand patterns, businesses can streamline their operations, reduce costs, and enhance customer satisfaction.
The Process of Demand Forecasting
The process of demand forecasting involves several steps:
Data Collection: Gathering historical sales data, market research reports, and customer feedback to establish a reliable dataset for analysis.
Data Analysis: Utilizing statistical techniques and forecasting models to identify patterns, trends, and correlations within the data.
Forecast Generation: Developing future demand estimates based on historical data, considering factors such as seasonality, market conditions, economic indicators, and customer behavior.
Evaluation and Refinement: Continuously monitoring and evaluating the accuracy of demand forecasts, adjusting the models as necessary based on market changes or unforeseen events.
Methods of Demand Forecasting
There are various methods and techniques available for demand forecasting, including:
Qualitative Techniques: Relies on expert opinions, market research, surveys, and customer feedback to understand and predict demand patterns.
Time Series Analysis: Analyzes historical sales data to identify patterns and trends, allowing for the projection of future demand.
Causal Models: Considers the cause-and-effect relationship between demand and various factors such as economic indicators, competitors' actions, or marketing campaigns.
Machine Learning and Artificial Intelligence: Utilizes advanced algorithms to forecast demand based on vast amounts of data, considering both internal and external factors.
Benefits of Demand Forecasting and Planning
Demand forecasting and planning offer numerous benefits for businesses, including:
Improved Inventory Management: Accurate demand forecasts enable businesses to optimize their inventory levels, minimizing excess stock or stockouts and reducing storage costs.
Enhanced Resource Allocation: By understanding future demand, businesses can allocate their resources efficiently, ensuring the right amount of materials, labor, and equipment is available when needed.
Effective Production Planning: Demand forecasts assist businesses in planning their production schedules, preventing underutilization or overutilization of manufacturing capacity.
Enhanced Customer Service: Meeting customer demands promptly leads to improved customer satisfaction and loyalty. Demand forecasting ensures businesses can fulfill orders without delays or constraints.
Strategic Decision Making: Accurate demand forecasts provide businesses with valuable insights for developing pricing strategies, launching new products, entering new markets, or expanding operations.
Challenges in Demand Forecasting
While demand forecasting offers numerous benefits, it also presents challenges:
Uncertainty: External factors such as changes in consumer behavior, economic conditions, or technological advancements can significantly impact demand, making accurate forecasting challenging.
Data Availability: Obtaining reliable and comprehensive data can be difficult, particularly for new products or emerging markets where historical data may be limited.
Complexity: Demand forecasting involves complex mathematical models, statistical techniques, and data analysis, requiring skilled analysts and sophisticated tools.
External Dependencies: Accurate demand forecasting relies on external factors such as supplier reliability, competitor actions, and market dynamics, which are beyond the control of a business.
Conclusion
Demand forecasting and planning play a crucial role in the success and growth of businesses. By accurately predicting future demand, businesses can align their supply chain, production, and marketing strategies to optimize efficiency, reduce costs, and meet customer expectations. Although demand forecasting poses challenges, advancements in technology and data analytics offer new opportunities for businesses to improve their forecasting accuracy and gain a competitive edge in the market.