Top Talent Acquisition: Find the Perfect Fit for Your Team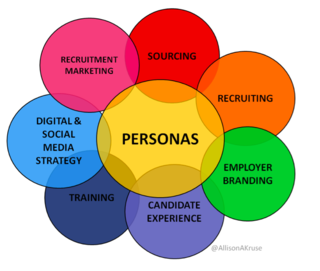 Top Talent Acquisition: Find the Perfect Fit for Your Team
When it comes to building a successful team, one of the most crucial aspects is acquiring top talent. Finding individuals who not only possess the necessary skills and qualifications but also align with your team's values and culture can significantly impact the overall success and productivity of your organization. In this article, we will explore effective strategies and best practices for talent acquisition to ensure you find the perfect fit for your team.
The Importance of Talent Acquisition
Talent acquisition involves the process of identifying, attracting, and hiring skilled individuals who can contribute to your organization's goals and objectives. It goes beyond simply filling vacancies; it aims to build a team of highly capable professionals who are passionate about their work and can drive your organization forward.
1. Building an Effective Employer Brand
An excellent place to start your talent acquisition journey is by building a strong employer brand. Your employer brand refers to the reputation and perception of your organization as an employer. Candidates are more likely to be interested in working for a company that has a positive employer brand. To establish an effective employer brand, consider highlighting your organization's mission, values, and unique company culture. Showcasing employee testimonials and success stories can also provide candidates with insights into the positive work environment your organization offers.
2. Defining Job Requirements and Responsibilities
Clearly defining job requirements and responsibilities is essential when seeking top talent. A detailed job description will attract candidates who possess the necessary skills and qualifications for the role. Additionally, it will help candidates determine if their expertise aligns with the position, saving your time and resources during the screening process.
3. Implementing Effective Sourcing Strategies
Implementing effective sourcing strategies can help you identify and attract top talent. Consider utilizing various channels, such as online job boards, professional networking platforms, and industry-specific websites. Engage with candidates through social media platforms and attend industry events to expand your talent pool. Furthermore, consider partnering with recruiting agencies or headhunters who specialize in your industry. They have access to a vast network of candidates and can help identify potential fits for your team.
4. Conducting Thorough Candidate Assessments
When screening candidates, it's crucial to conduct thorough assessments to ensure they meet your organization's requirements and are the right fit for your team. This can include reviewing resumes, conducting initial phone interviews, and administering skills assessments or aptitude tests. During the interview process, ask strategic questions that assess not only a candidate's technical abilities but also their soft skills, such as communication, problem-solving, and teamwork. Consider involving multiple team members in the interview process to gain different perspectives.
5. Evaluating Cultural Fit
Assessing cultural fit is a vital aspect of talent acquisition. While candidates may possess the necessary skills and experience, they may not align with your organization's values or work well within your team's dynamics. Consider incorporating behavioral interviews or team-based projects during the assessment process to gauge a candidate's compatibility with your team. Additionally, involving current team members in the interview process can help identify potential cultural fit concerns.
6. Providing Competitive Compensation and Benefits
Offering competitive compensation and benefits is crucial for attracting and retaining top talent. Research market trends and industry standards to ensure your compensation packages are competitive. Moreover, consider offering additional perks and benefits, such as flexible work hours, professional development opportunities, or wellness programs, to make your organization stand out.
Conclusion
Acquiring top talent requires a strategic and comprehensive approach. By building a strong employer brand, defining job requirements, implementing effective sourcing strategies, conducting thorough assessments, evaluating cultural fit, and providing competitive compensation and benefits, you can find the perfect fit for your team. Remember that talent acquisition is an ongoing process. As your organization evolves, so will your team's needs. Continuously refining and improving your talent acquisition strategies will ensure you consistently attract and retain top talent that can contribute to your team's success.