Estate Planning for Business Owners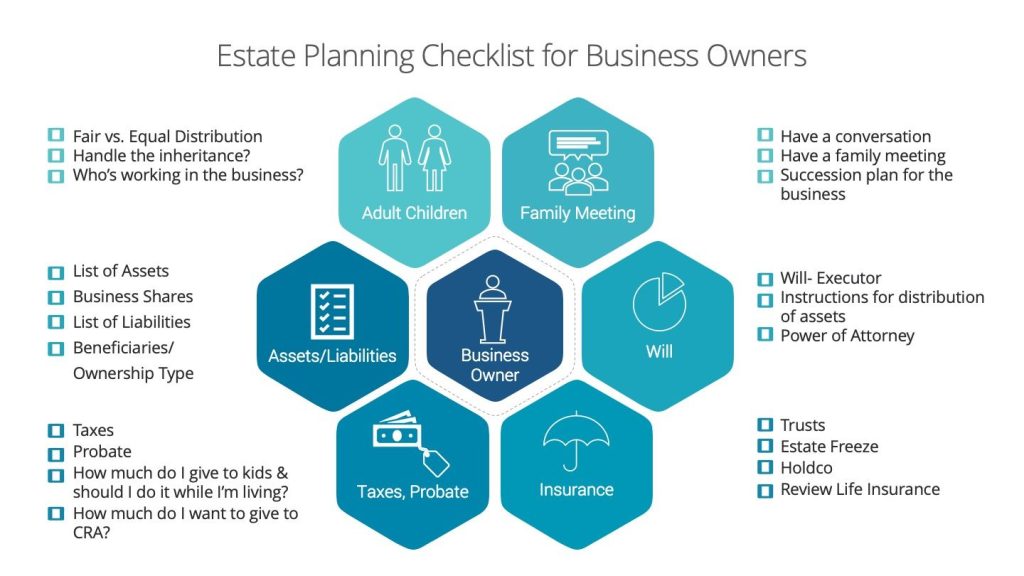 Estate planning is a crucial aspect of financial management that often gets overlooked by business owners. While many entrepreneurs focus on growing their businesses and accumulating wealth, it is equally important to have a comprehensive estate plan in place to ensure a smooth transition of assets and avoid any potential hurdles for their loved ones and business partners. This article will explore key considerations and strategies for business owners when it comes to estate planning.
Understanding Estate Planning
Estate planning involves creating a detailed plan for the distribution of your assets after your death, ensuring that your wishes are carried out and your loved ones are protected. For business owners, this process becomes even more critical due to the complexity involved in managing business assets, employees, and partnerships.
Key Components of Estate Planning
1. Will
A will is a legal document that outlines how your assets will be distributed after your death. For business owners, a will needs to clearly address the transfer of business ownership, including who will take over the business and how it will be managed. It is essential to regularly review and update your will to reflect any changes in your business structure or personal circumstances.
2. Power of Attorney
A power of attorney allows you to appoint a trusted individual to make financial and legal decisions on your behalf if you become incapacitated. This becomes particularly crucial for business owners as it ensures that someone can manage your business affairs if you are unable to do so.
3. Trusts
Trusts offer several benefits for business owners, including providing privacy, minimizing estate taxes, and protecting assets from creditors. Establishing a trust allows you to transfer business ownership in a manner you desire, protect assets for beneficiaries, and specify conditions for the distribution of assets.
4. Business Succession Plan
A business succession plan outlines how your business will be transferred or sold upon retirement, disability, or death. It ensures a smooth transition of the business to the next generation or designated individuals. It is important to involve key stakeholders, such as business partners and family members, in the planning process to minimize conflicts and ensure everyone is aligned with the plan.
5. Life Insurance
Life insurance can be a valuable tool for business owners to provide liquidity for their estate, cover any outstanding debts, and fund buy-sell agreements in case of the death of a business partner. Assessing your insurance needs and including life insurance as part of your estate planning strategy can provide financial security and peace of mind.
Seek Professional Guidance
Given the complexity of estate planning for business owners, it is highly recommended to seek professional guidance from an estate planning attorney or financial advisor who specializes in working with entrepreneurs. They will help you navigate the complexities, ensure legal compliance, and tailor a comprehensive plan that aligns with your specific goals and objectives.
Regularly Review and Update
Estate planning is not a one-time task. As your business grows and evolves, it is crucial to review and update your estate plan to reflect any changes in your business structure, ownership, or personal circumstances. Regular reviews will ensure that your plan remains up-to-date and aligned with your current goals.
Conclusion
Estate planning is an integral part of financial management for business owners. It allows you to safeguard your business assets, protect your loved ones, and ensure a smooth transition of your business upon retirement, disability, or death. By understanding and implementing key components of an estate plan, including wills, trusts, power of attorney, business succession plans, and life insurance, you can rest assured that your legacy and hard-earned assets are secured.