PPC Advertising: Drive Targeted Traffic to Your Business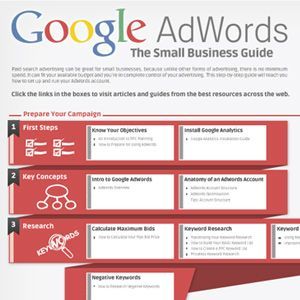 PPC Advertising: Drive Targeted Traffic to Your Business
Pay-Per-Click (PPC) advertising is an effective digital marketing strategy that allows businesses to drive targeted traffic to their websites. With PPC, advertisers only pay when their ads are clicked by potential customers, making it a cost-efficient way to attract relevant visitors to your business.
How Does PPC Advertising Work?
PPC advertising works on a bidding system, where businesses compete for ad placement in search engine results pages or on various websites. Advertisers select relevant keywords or target specific demographics to display their ads to the right audience.
The Benefits of PPC Advertising
1. Immediate Results: PPC campaigns can generate instant traffic to your website, unlike other digital marketing strategies that may take time to deliver results. 2. Targeted Audience: PPC allows you to reach your ideal customers by targeting specific keywords, demographics, locations, or even interests. This ensures that your ads are shown to relevant individuals who are more likely to convert. 3. Cost Control: With PPC, you have complete control over your budget. You can set a daily or monthly spending limit, ensuring that you never exceed your desired advertising costs. 4. Measurable Results: PPC campaigns provide detailed performance metrics and analytics, allowing you to track the effectiveness of your ads. You can monitor click-through rates (CTR), conversion rates, and other key performance indicators (KPIs) to optimize your campaigns for better results.
PPC Advertising Platforms
There are several popular PPC advertising platforms available:
1. Google Ads
Google Ads is the largest and most widely used PPC platform. You can create and manage your PPC campaigns through Google Ads, targeting specific keywords, locations, and demographics across Google's search network and partner websites.
2. Bing Ads
While not as popular as Google Ads, Bing Ads is still a valuable PPC platform, particularly if you want to reach a different audience. Bing Ads allows you to display your ads on Bing search results and partner websites.
3. Social Media Advertising
Social media platforms like Facebook, Instagram, Twitter, and LinkedIn also offer PPC advertising options. These platforms allow you to target users based on their demographics, interests, and behavior, providing an effective way to reach potential customers.
Best Practices for Successful PPC Advertising
1. Extensive Keyword Research: Conduct thorough keyword research to identify relevant keywords with high search volume and low competition. Use these keywords in your ad copy and landing pages to increase the chances of conversions. 2. Compelling and Relevant Ad Copy: Create engaging and persuasive ad copy that clearly communicates the benefits of your product or service. Use strong call-to-action (CTA) statements to motivate users to click on your ads. 3. Landing Page Optimization: Ensure that your landing pages are optimized for conversions. Make sure they align with your ad copy and offer a seamless user experience, making it easy for visitors to take the desired action. 4. Regular Monitoring and Optimization: Continuously monitor your PPC campaigns and make necessary adjustments to improve performance. This includes adjusting bids, testing different ad variations, and refining targeting options based on performance data.
Conclusion
PPC advertising is a powerful tool that allows businesses to drive targeted traffic to their websites. By leveraging the benefits of PPC, such as immediate results, targeted audience reach, cost control, and measurable results, businesses can effectively promote their products or services while maximizing their return on investment.