Content Marketing that Engages and Converts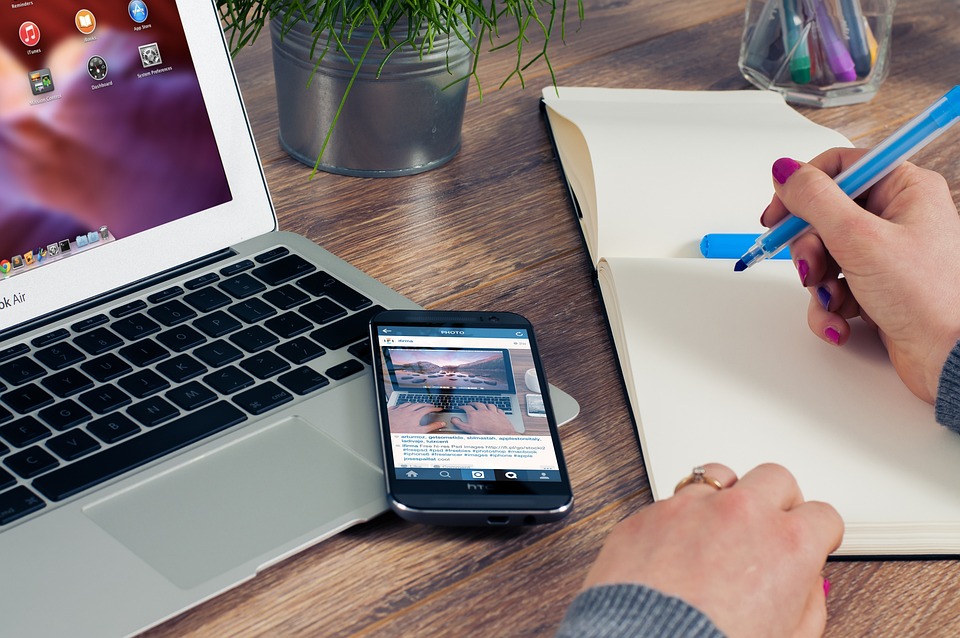 Content Marketing that Engages and Converts
Content marketing plays a crucial role in today's digital landscape. It is the practice of creating and distributing valuable and relevant content to attract and engage a targeted audience. However, merely attracting visitors is not enough. To have a successful content marketing strategy, it is essential to focus on engaging and converting those visitors into loyal customers. In this article, we will explore effective techniques to create content that captivates the audience and drives conversions.
The Power of Storytelling
Storytelling is a compelling tool that can captivate and inspire your audience. By weaving narratives into your content, you can create a connection with the readers. People are naturally drawn to stories, and by telling an engaging one that resonates with them, you can establish an emotional bond that increases their engagement and willingness to convert.
Incorporating Interactive Media
Static content can sometimes fail to create the desired impact. Incorporating interactive media like videos, infographics, quizzes, and interactive elements can significantly enhance engagement. These elements provide a dynamic experience for the users, stimulating their senses and increasing the time they spend consuming your content. Engaging experiences lead to a better understanding of your offerings, which, in turn, positively influences conversions.
Personalization for Tailored Experiences
Today's consumers expect personalized experiences. By tailoring your content to their specific needs, you can create a sense of relevance and show that you understand their challenges and desires. Personalization can be achieved through techniques like dynamic content, location-based targeting, and personalized recommendations. By offering content that directly addresses their pain points, you increase the chances of conversion as they feel understood and supported.
Building Trust and Credibility
Trust is a vital factor in content marketing. Consumers want to engage with brands they can trust. To build trust, focus on creating high-quality, well-researched content that provides value and genuine solutions to their problems. Incorporate customer testimonials, case studies, and expert opinions to establish your credibility. A trustworthy brand fosters a sense of confidence in the consumers, making them more likely to convert.
Promoting User Engagement through Social Channels
Social media platforms are excellent channels for driving user engagement. Make your content shareable and encourage social interactions. By utilizing various social media platforms, you can reach a broader audience and generate discussions around your content. Actively participate in those discussions, respond to comments, and create a community feel. User engagement on social channels exposes your content to more potential customers and increases the likelihood of conversions.
Effective Call-to-Actions
A well-defined call-to-action (CTA) is crucial to converting engaged visitors into customers. Clearly state what actions you want your users to take and make it simple for them to do so. Use persuasive language and visually appealing buttons to capture their attention. Placing CTAs strategically throughout your content, such as within blog posts or at the end of videos, increases the chances of conversion as users are immersed in the information they just consumed.
Testing, Analyzing, and Optimizing
Content marketing is an iterative process, and continuous improvement is essential for increasing engagement and conversions. Regularly test different content formats, headlines, CTAs, and distribution channels. Use analytics tools to measure your success and identify areas for improvement. Analyze user behavior, bounce rates, conversions, and other relevant metrics to understand what's working and what's not. Based on these insights, optimize your content marketing strategy to maximize engagement and conversions.
Conclusion
An effective content marketing strategy goes beyond attracting visitors; it focuses on engaging and converting them into loyal customers. By leveraging techniques such as storytelling, interactive media, personalization, building trust, social media promotion, effective CTAs, and continuous optimization, you can create content that not only captivates your audience but also drives the desired conversions. Embrace the power of content marketing and unlock its potential to grow your business.