HR Technology Solutions: Embrace the Future of HR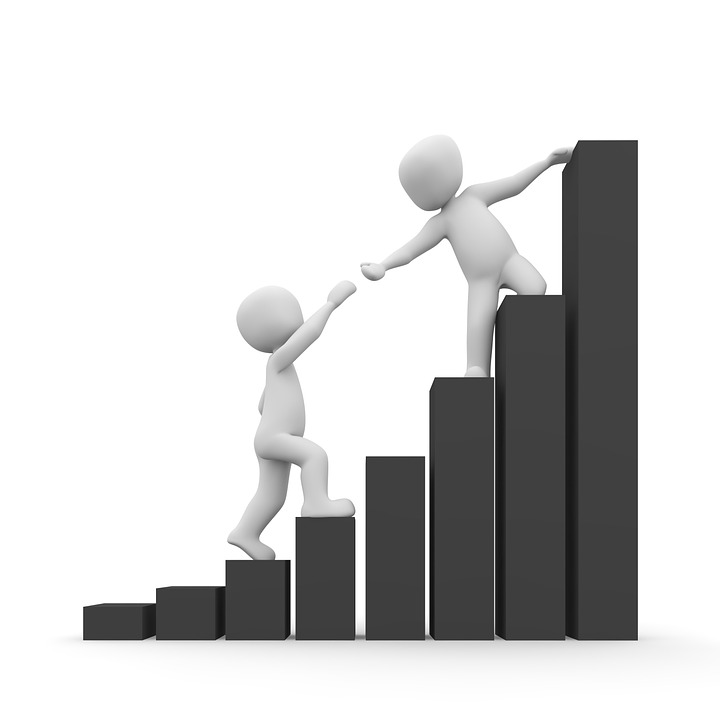 HR Technology Solutions: Embrace the Future of HR

The field of Human Resources (HR) has witnessed a significant transformation in recent years, thanks to rapid advancements in technology. With the advent of various HR technology solutions, organizations now have the opportunity to streamline their HR processes, improve efficiency, and enhance employee experiences. In this article, we will explore the importance of HR technology solutions and how they are shaping the future of HR.
The Rise of HR Technology Solutions
Traditionally, HR departments were burdened with manual administrative tasks, paperwork, and managing spreadsheets. This not only consumed valuable time and resources but also led to human errors and inefficiencies. However, the emergence of HR technology solutions has revolutionized the way HR professionals operate.
HR technology solutions encompass a wide range of software applications and tools designed to automate and optimize HR processes. From talent acquisition and onboarding to performance management and employee engagement, these solutions enable HR departments to streamline their operations, improve data accuracy, and make strategic decisions based on real-time insights.
Benefits of HR Technology Solutions
Implementing HR technology solutions can bring a plethora of benefits to organizations of all sizes. Let's take a closer look at some of the key advantages:
Enhanced Efficiency
HR technology solutions automate routine administrative tasks, allowing HR professionals to focus on more strategic initiatives. This not only saves time but also reduces the likelihood of errors, ensuring accurate and consistent HR processes.
Improved Accuracy and Compliance
Manual data entry and paperwork are prone to errors. HR technology solutions offer robust data management capabilities, ensuring data accuracy and compliance with legal and regulatory requirements. This reduces the risk of penalties and litigation.
Streamlined Recruitment Process
Recruiting the right talent is crucial for organizational success. HR technology solutions provide applicant tracking systems, talent acquisition tools, and automated job posting functionalities, making the recruitment process more efficient and effective. These solutions also enhance candidate experiences, resulting in improved employer branding.
Effective Performance Management
With HR technology solutions, organizations can streamline their performance management processes, including goal setting, performance tracking, and feedback management. These solutions facilitate continuous performance evaluation, ensuring better employee development, and overall productivity.
Seamless Employee Engagement
Employee engagement has become a top priority for organizations in recent years. HR technology solutions offer various features to enhance employee engagement, such as self-service portals, performance recognition tools, and social collaboration platforms. These tools foster better communication, collaboration, and overall employee satisfaction.
The Future of HR with Technology
The future of HR lies in embracing innovative technology solutions. As organizations become more digitally focused, HR professionals must stay ahead by leveraging HR technology to their advantage. Here are some trends that are shaping the future of HR:
Artificial Intelligence (AI) and Machine Learning
AI and machine learning are revolutionizing HR processes by automating repetitive tasks, augmenting decision-making, and providing valuable insights. Chatbots, AI-powered recruitment tools, sentiment analysis, and predictive analytics are just a few examples of how AI is transforming HR operations.
Big Data and Analytics
HR technology solutions enable organizations to collect vast amounts of data. By leveraging advanced analytics tools, HR professionals can gain valuable insights into employee performance, engagement, and workforce trends. Predictive analytics can help anticipate talent needs, mitigate turnover risks, and enhance organizational planning.
Virtual Reality (VR) and Augmented Reality (AR)
VR and AR technologies have the potential to transform training and development initiatives. Organizations can create simulated environments, allowing employees to practice real-world scenarios and enhance their skills. These technologies also enable immersive onboarding experiences, increasing engagement and retention.
Mobile Workforce Management
The rise of remote work and the need for flexible work arrangements have led to increased demand for mobile workforce management solutions. HR technology enables seamless remote collaboration, performance tracking, and employee self-service functionalities. These tools empower organizations to adapt to the evolving work landscape.
Conclusion
HR technology solutions have revolutionized the way HR functions, empowering organizations to optimize their processes, deliver exceptional employee experiences, and achieve strategic goals. Embracing the future of HR requires organizations to leverage innovative technologies, stay updated with industry trends, and invest in relevant HR technology solutions. By doing so, organizations can navigate the evolving HR landscape with confidence and efficiency.