Event Marketing and Promotion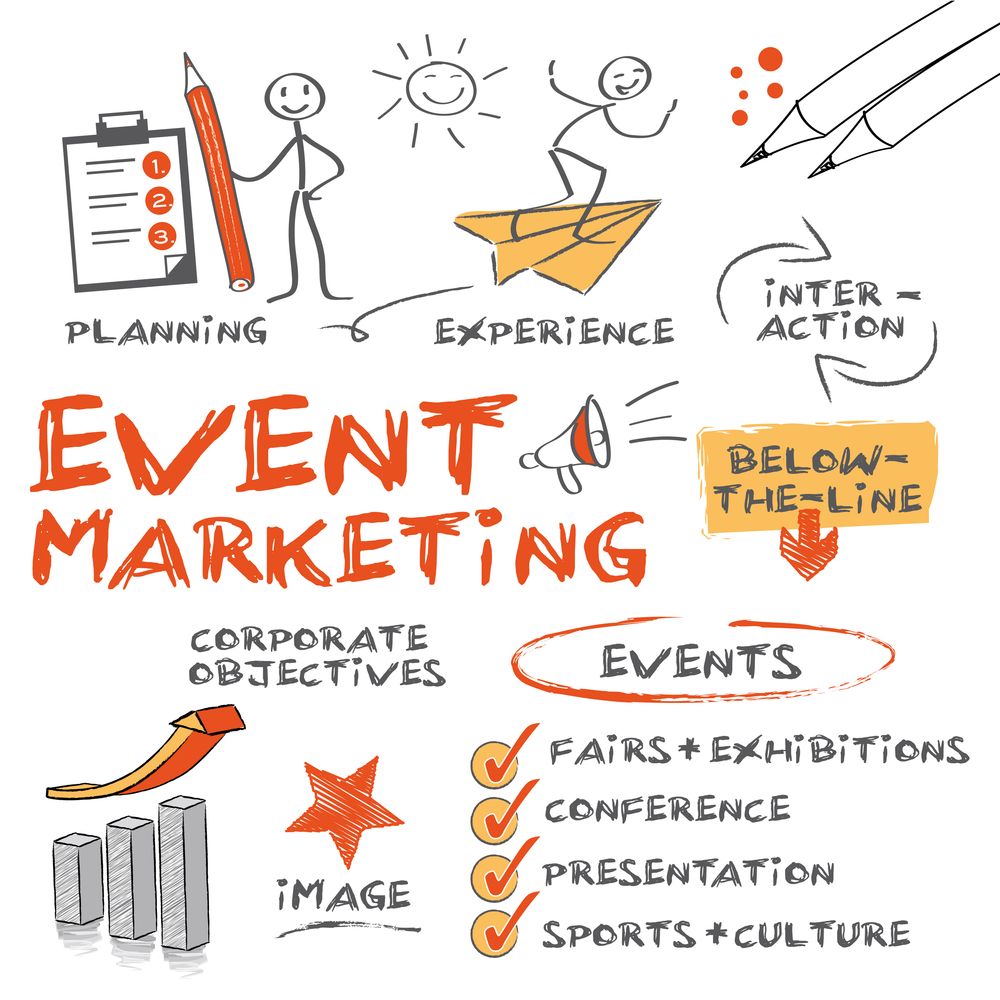 Event marketing and promotion play a crucial role in ensuring the success of any event. Whether it's a corporate conference, music festival, or charity fundraiser, effective marketing and promotion strategies are essential in attracting attendees and generating buzz. In this article, we will explore the importance of event marketing and promotion, discuss various strategies and tactics, and highlight the significance of incorporating digital platforms into the mix.
Why is Event Marketing Important?
Event marketing serves as the backbone for creating awareness and generating interest in an event. Without a proper marketing strategy, even the most well-planned event may fail to attract the desired attendance or support. Marketing helps connect with the target audience, communicate event details, and build excitement and anticipation around the event. It also allows organizers to establish a unique brand identity for the event and differentiate it from competitors. Effective event marketing leads to increased ticket sales, sponsorships, partnerships, and overall success.
Strategies for Event Marketing
1. Define goals and target audience: Before diving into event marketing, it is essential to clearly define the goals and objectives of the event. Is the aim to promote a product, raise funds for a cause, or educate attendees? Once the goals are established, identify the target audience, including demographics, preferences, and interests.
2. Utilize social media platforms: In today's digital age, social media has become a powerful tool for event marketing and promotion. Create engaging content, share updates, and leverage popular platforms like Facebook, Twitter, and Instagram to reach a wider audience. Encourage attendees to share their excitement and experiences on social media, creating a buzz around the event.
3. Email marketing campaigns: Email marketing allows organizers to directly reach potential attendees who have shown interest in the event. Craft visually appealing and personalized emails to build anticipation, announce key updates, and offer exclusive discounts or incentives for early registration. Segment the email list based on different audience groups for targeted messaging.
4. Influencer partnerships: Collaborating with influencers or industry experts can significantly enhance event promotion. Identify influencers relevant to the event theme or industry and engage them to promote the event on their platforms. This can range from sponsored content, guest blog posts, or social media takeovers. The trust and credibility associated with influencers can drive more attendees to the event.
Utilizing Digital Platforms for Event Promotion
Incorporating digital platforms is crucial in today's technologically advanced world. It allows event organizers to engage with attendees, provide updates in real-time, and create interactive experiences. Some ways to leverage digital platforms are:
1. Event websites: A dedicated event website serves as a hub for all event-related information. It should have a visually appealing design, easy navigation, and provide essential details such as the event schedule, speaker bios, ticketing information, and registration forms. Utilize SEO techniques to ensure the website ranks high in search engine results.
2. Mobile apps: Develop a mobile app specifically designed for the event. This app can include features such as personalized schedules, interactive maps, push notifications for important updates, and networking opportunities. Mobile apps enhance attendee engagement and provide a convenient platform to access event-related information on the go.
3. Livestreaming and virtual events: In light of recent global circumstances, virtual events and livestreaming have gained immense popularity. Utilize platforms like YouTube or Facebook Live to broadcast parts of the event to a wider audience who cannot attend physically. Host interactive Q&A sessions, panel discussions, or live performances to engage both virtual and in-person attendees.
Conclusion
Event marketing and promotion are essential components for the success of any event. By defining goals, leveraging social media, engaging influencers, and utilizing digital platforms, organizers can effectively generate buzz, attract attendees, and create memorable experiences. Incorporating these strategies into event planning allows for increased visibility, audience engagement, and overall event success.