Video Production and Editing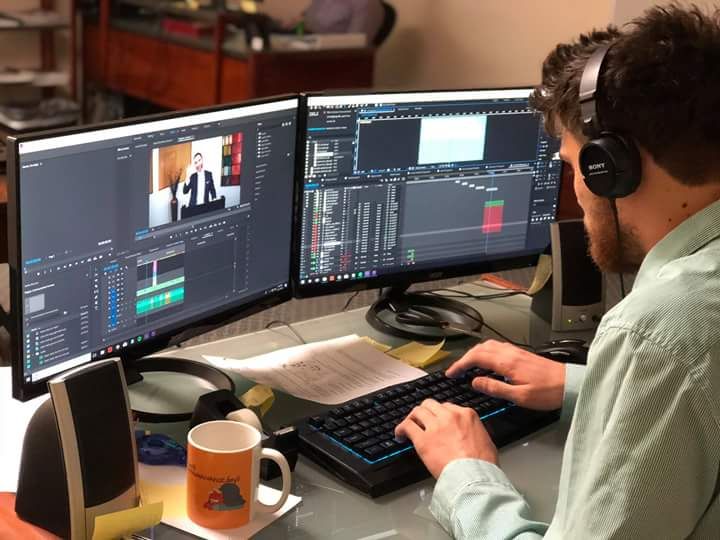 In today's digital age, video production and editing have become essential skills for content creators, businesses, and individuals alike. The power of video storytelling allows us to captivate audiences, convey messages effectively, and evoke emotions like no other medium can. Whether you are creating a promotional video for your business, a vlog for your YouTube channel, or editing home videos for personal use, understanding the basics of video production and editing is crucial for producing high-quality content.
The Importance of Video Production
Video production is the process of capturing and recording visual content to create a final video product. It involves various stages, including pre-production (planning, scripting, and storyboarding), production (shooting and capturing footage), and post-production (editing, sound design, and adding effects). Video production is essential because:
It allows businesses to showcase their products or services effectively.
It enables individuals to share their stories and experiences in a visually appealing manner.
It increases engagement and reach on social media platforms, as videos are highly shareable and preferred by algorithms.
It helps in conveying complex concepts or ideas more easily than text or images alone.
The Art of Video Editing
Video editing is the post-production process of manipulating and rearranging video shots to create a cohesive final product. It involves removing unwanted footage, adding transitions, applying visual effects, correcting color, and enhancing the overall visual and auditory experience. Video editing is an art that requires a combination of technical skills and creative storytelling. The following are key aspects of video editing:
Sequencing: Arranging the video shots in a logical, coherent, and visually pleasing sequence.
Trimming and Cutting: Removing unnecessary or repetitive footage to maintain the flow and pacing of the video.
Transitions: Adding smooth transitions between shots to create a seamless viewing experience.
Effects and Filters: Utilizing effects and filters to enhance the visual appeal and convey a specific mood or tone.
Color Correction: Adjusting the color grading to ensure consistency and aesthetic appeal.
Audio Mixing: Balancing the sound levels and adding background music or voiceovers to enhance the overall audio experience.
The Tools of the Trade
To embark on your video production and editing journey, you need to have the right tools at your disposal. Here are some essential hardware and software requirements:
Camera: A good quality camera capable of shooting high-resolution videos.
Microphone: A decent external microphone to capture clear and crisp audio.
Computer: A powerful computer with sufficient storage and processing capabilities.
Video Editing Software: Popular video editing software options include Adobe Premiere Pro, Final Cut Pro, and DaVinci Resolve.
Additional Accessories: Tripod, lighting equipment, and green screen (if necessary).
Tips for Effective Video Production and Editing
Here are some tips to help you enhance your video production and editing skills:
Plan and script your videos in advance to avoid wasting time and ensure a coherent storyline.
Prioritize good lighting and audio quality, as they strongly impact the overall video's professionalism.
Keep your videos concise and engaging to maintain your viewers' attention.
Experiment with different camera angles, shots, and perspectives to add variety to your videos.
Edit ruthlessly and remove any unnecessary content to maintain a tight and focused final product.
Use music and sound effects carefully to enhance the auditory experience without overpowering the visuals.
Pay attention to details like color grading and typography to create a visually cohesive and aesthetically pleasing video.
Conclusion
Video production and editing are valuable skills in today's visual-driven world. With the right tools, knowledge, and practice, anyone can create compelling and professional-looking videos. Whether you are a business owner, content creator, or simply enjoy documenting your life, understanding the art of video production and editing will take your storytelling abilities to the next level.