Streamline HR Operations with Expert Solutions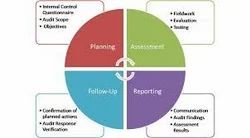 Streamline HR Operations with Expert Solutions

In today's fast-paced business world, efficient management of human resources (HR) is crucial for the success of any organization. HR departments handle critical tasks like recruitment, onboarding, employee management, payroll, benefits administration, and more. To streamline these operations and drive better results, many companies turn to expert HR solutions. These solutions offer cutting-edge technology and strategic frameworks to optimize HR processes, improve compliance, enhance employee engagement, and boost overall organizational performance. In this article, we will explore the importance of streamlining HR operations and how expert solutions can help achieve this.
The Importance of Streamlining HR Operations
HR operations are the backbone of any organization, and their efficiency directly impacts business performance. By streamlining HR operations, companies can:
Save Time: Manual and time-consuming HR tasks can be automated, freeing HR professionals to focus on more valuable activities such as talent development and strategic planning.
Enhance Productivity: Streamlining HR operations eliminates duplications, reduces administrative burdens, and enables HR teams to work more efficiently, improving overall productivity.
Improve Compliance: Expert HR solutions ensure compliance with labor laws, industry regulations, and internal policies, minimizing legal risks and potential financial penalties.
Enable Data-Driven Decision Making: Streamlined HR operations provide access to accurate data and analytics, empowering HR teams to make data-driven decisions and develop effective talent strategies.
Boost Employee Engagement: By automating routine administrative tasks, HR professionals can devote more time to fostering employee engagement, addressing employee concerns, and creating a positive work environment.
Enhance Employee Experience: Streamlined HR processes enable smoother onboarding, training, performance evaluations, and benefits management, resulting in a better employee experience.
Expert HR Solutions for Streamlining Operations
Expert HR solutions offer an array of tools, technologies, and strategies that can greatly assist in streamlining HR operations. Let's explore some key solutions:
Human Capital Management (HCM) Systems
HCM systems are comprehensive software solutions that integrate various HR functions into a single platform. These systems automate core HR processes such as payroll management, benefits administration, time and attendance tracking, and performance management. With HCM systems, organizations can simplify complex HR tasks, ensure accuracy, and improve data management, thereby streamlining overall operations.
Applicant Tracking Systems (ATS)
ATS solutions automate and streamline the recruitment process. These systems allow HR professionals to manage job postings, screen resumes, schedule interviews, and track candidate progress. By automating these tasks, ATS solutions eliminate administrative burdens, expedite the hiring process, and improve the quality of hires.
Employee Self-Service (ESS) Portals
ESS portals are self-service platforms that empower employees to manage their personal HR-related needs independently. These portals enable employees to access and update personal information, view pay stubs, request time off, enroll in benefits, and more. By providing employees with greater control over their own HR transactions, ESS portals enhance efficiency, reduce paperwork, and improve employee satisfaction.
Performance Management Systems
Performance management systems automate performance appraisals, goal setting, and feedback processes. These systems provide a centralized platform for managers and employees to collaborate, track progress, and provide real-time feedback. By streamlining the performance management process, these solutions support continuous performance improvement and contribute to organizational growth.
Learning Management Systems (LMS)
LMS solutions digitize and streamline training and development processes. These systems can deliver online courses, manage training schedules, track employee progress, and provide detailed reporting and analytics. By simplifying and standardizing training programs, LMS solutions enhance learning outcomes, upskill the workforce, and boost employee competencies.
Conclusion
In today's highly competitive business landscape, organizations need to optimize their HR operations for better efficiency, compliance, and employee satisfaction. By implementing expert HR solutions like HCM systems, ATS solutions, ESS portals, performance management systems, and LMS solutions, companies can enhance productivity, streamline processes, and achieve overall organizational success. Streamlining HR operations not only transforms the way HR functions but also improves the employee experience, making it a strategic imperative for businesses of all sizes.