SEO Strategies for Sustainable Online Growth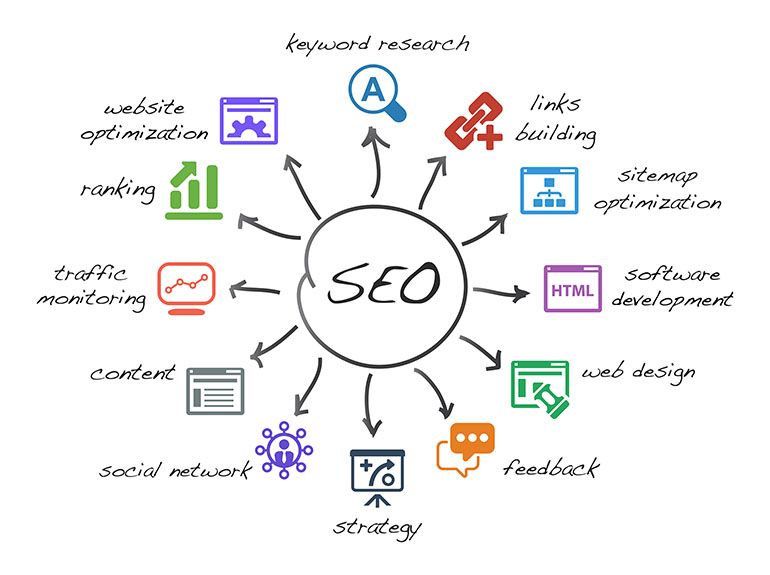 SEO Strategies for Sustainable Online Growth

The internet has become a crowded marketplace, with businesses jostling for attention and striving to stay relevant in the digital landscape. In order to thrive in this competitive environment, organizations need to implement effective SEO strategies that not only boost their online presence but also ensure sustainable growth. This article will discuss some valuable tactics and practices that can help businesses achieve long-term success in the ever-evolving world of search engine optimization.
1. Keyword Research
A solid SEO strategy starts with thorough keyword research. It's important to identify the keywords and phrases potential customers are using when searching for products or services similar to what your business offers. Utilize tools like Google Keyword Planner or SEMrush to discover relevant keywords with high search volume and low competition. By incorporating these keywords strategically throughout your website content, you can improve your organic search rankings and attract relevant traffic.
2. High-Quality Content Creation
Content is king in the SEO world. Creating high-quality, informative, and engaging content is essential for sustainable online growth. Your website should provide valuable information and resources to visitors, answering their queries and fulfilling their needs. Publish blog posts, articles, or videos that address common industry questions, offer insights, and provide solutions. Such content not only improves your website's credibility but also encourages shares and backlinks, further boosting your SEO efforts.
3. Website Optimization
An optimized website is a crucial component of any successful SEO strategy. Ensure that your website is easily navigable, user-friendly, and responsive on all devices. Optimize your page load times, as slow-loading websites tend to have higher bounce rates and lower search rankings. Additionally, optimize your website's meta tags, headers, title tags, and URLs, including target keywords when relevant. Pay attention to image compression and alt tags, as well as internal and external linking, to enhance your website's overall SEO performance.
4. Link Building
Link building is an integral part of sustainable SEO growth. Generating high-quality backlinks from reputable sources helps search engines recognize your website as a reliable and authoritative source of information. Reach out to industry influencers, partner websites, or relevant directories to request backlinks. Guest posting on reputable websites in your niche is another effective way to build quality backlinks. However, keep in mind that the key is to prioritize quality over quantity. One high-quality backlink from a reputable source can be more valuable than numerous low-quality ones.
5. Social Media Engagement
Engaging on social media platforms should be an integral part of your SEO strategy. Social media signals, such as shares, likes, comments, and followers, can have a positive impact on your search rankings. Create and regularly update profiles on relevant social media platforms, share valuable content, and encourage users to engage with your brand. Actively participate in discussions, respond to comments and messages, and showcase your expertise. This not only helps in building brand awareness but also provides opportunities for others to link back to your website, thus enhancing your SEO efforts.
6. Mobile Optimization
In today's fast-paced world, mobile optimization is crucial for sustainable online growth. A substantial part of internet users accesses websites via mobile devices, and search engines prioritize mobile-friendly websites. Therefore, ensure that your website is fully responsive, loads quickly on mobile devices, and offers a seamless user experience. Consider implementing accelerated mobile pages (AMP) and optimizing your content for voice search to stay ahead of the competition.
7. Technical SEO Considerations
Technical SEO plays a significant role in improving your website's visibility and organic rankings. Ensure your website has a clear site structure, with easily accessible and crawlable pages. Optimize your robots.txt file and XML sitemap to help search engines index your website accurately. Improve your website's security by implementing HTTPS encryption. Regularly monitor and fix broken links, correct duplicate content issues, and utilize structured data markup to enhance search engine understanding of your website's content. Analyze your website's performance and actively work on reducing page errors, improving server functionalities, and enhancing overall website speed.
8. Continuous Monitoring and Analysis
SEO is not a one-time effort but requires continuous monitoring and analysis. Regularly track your website's SEO performance using tools like Google Analytics or Moz to understand which strategies are working and where adjustments are needed. Monitor keyword rankings, organic traffic, bounce rates, and conversion rates to gain insights into your website's performance. Analyze user behavior, demographics, and preferences to tailor your content and marketing efforts. Stay updated with the latest SEO trends, algorithm updates, and industry best practices, adjusting your strategies accordingly to ensure sustainable online growth.
Conclusion
Implementing effective SEO strategies is essential for businesses that aim for sustainable online growth. By conducting thorough keyword research, creating high-quality content, optimizing websites, building quality backlinks, engaging on social media, prioritizing mobile optimization, considering technical SEO aspects, and continuously monitoring and analyzing performance, businesses can achieve long-term success in the competitive digital landscape. Investing time and effort into a strategic SEO approach will undoubtedly yield fruitful results for sustainable online growth.