Navigating Challenges: Professional Business Advisory Services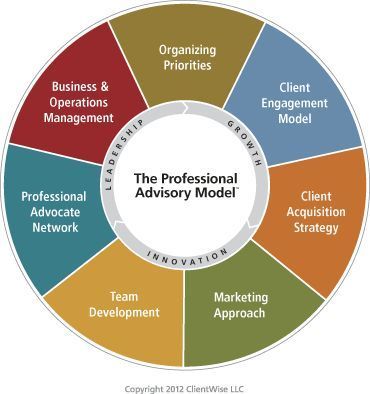 Navigating Challenges: Professional Business Advisory Services
Introduction
In today's fast-paced and competitive business landscape, encountering challenges is inevitable. Whether you are a startup entrepreneur or a seasoned business owner, navigating these challenges requires expertise and guidance. This is where professional business advisory services come into play. These services offer invaluable support to businesses of all sizes and industries, helping them identify and overcome obstacles to achieve sustainable growth and success.
Understanding Business Advisory Services
Business advisory services encompass a range of consulting services designed to assist organizations in improving their operations, performance, and overall profitability. These services are typically offered by experienced professionals with diverse backgrounds in various business domains.
The role of a business advisor is multifaceted. They act as strategic partners for business leaders, offering objective insights, industry expertise, and critical analysis to help businesses make informed decisions and tackle complex challenges. Unlike traditional consultants, business advisors often provide ongoing support, working closely with clients to implement strategies and monitor progress.
The Benefits of Professional Business Advisory Services
Engaging professional business advisory services can provide numerous benefits to organizations:
1. Objective Perspective
One of the primary advantages of seeking business advisory services is gaining an objective perspective on your organization. Business advisors bring an external viewpoint, free from internal biases and politics, allowing them to identify blind spots, uncover inefficiencies, and propose innovative solutions. This fresh perspective can be invaluable in overcoming challenges and driving continuous improvement.
2. Specialized Expertise
Business advisory firms comprise professionals with specialized expertise in various areas such as finance, strategy, operations, human resources, and technology. This diverse skill set enables them to address a wide range of business challenges effectively. By leveraging their knowledge and experience, organizations can tap into best practices and industry insights to optimize their operations and achieve sustainable growth.
3. Customized Solutions
Business advisory services are tailored to meet the specific needs and goals of each organization. Advisors work closely with clients to understand their challenges, assess their current situation, and develop customized strategies and solutions. Instead of offering one-size-fits-all recommendations, they provide personalized guidance that aligns with the unique circumstances and objectives of the business.
4. Access to Networks and Resources
Professional business advisors often have extensive networks and access to valuable resources. This enables them to connect clients with the right people, such as industry experts, potential partners, or investors, fostering collaborations and unlocking new growth opportunities. Additionally, advisors may provide access to tools, data, and technological solutions that can enhance operational efficiency and competitiveness.
5. Improved Risk Management
Every business faces risks, and effective risk management is critical for long-term success. Business advisors help organizations identify and mitigate risks by conducting comprehensive risk assessments, developing risk management frameworks, and assisting with crisis management strategies. Their proactive approach enables businesses to minimize potential disruptions and safeguard their reputation and financial stability.
Conclusion
In an ever-evolving business landscape, organizations need to navigate challenges effectively to thrive. Professional business advisory services provide a valuable support system, combining expertise, experience, and objective analysis to identify solutions and unlock opportunities. By leveraging these services, businesses can overcome obstacles, streamline operations, and position themselves for sustainable growth and success.