HR Compliance Made Easy: Stay Legally Compliant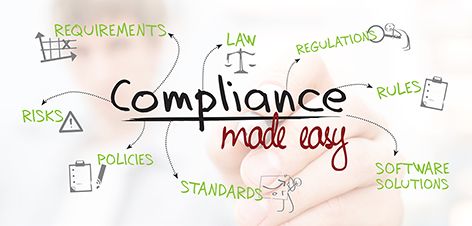 HR Compliance Made Easy: Stay Legally Compliant

The importance of HR compliance cannot be emphasized enough in today's business landscape. With ever-changing laws and regulations, it is crucial for organizations to stay legally compliant to avoid fines, penalties, and potential lawsuits. This article will outline some key strategies and best practices to make HR compliance a seamless process.
Understanding HR Compliance
HR compliance refers to the adherence to federal, state, and local employment laws and regulations. It covers various aspects, including workplace safety, anti-discrimination measures, wage and hour laws, employee benefits, and more. By complying with these regulations, employers ensure fair treatment of employees, protect against legal liabilities, and create a positive work environment.
The Consequences of Non-Compliance
Non-compliance can have serious ramifications for organizations. Violating employment laws can result in hefty fines, legal fees, damaged reputation, loss of business opportunities, and even closure of the company. Additionally, employees who experience discrimination or other violations can file lawsuits, leading to costly legal battles and potential financial settlements.
Strategies for HR Compliance
1. Stay Informed
Employment laws are constantly evolving, so it is essential for HR professionals to stay up-to-date with the latest changes. Subscribe to industry newsletters, attend seminars, and engage in continuous education to remain informed about new regulations and compliance requirements.
2. Develop Clear Policies and Procedures
Establishing comprehensive policies and procedures is crucial for HR compliance. Clearly communicate expectations to employees through an employee handbook or similar document. Cover areas such as anti-discrimination, harassment prevention, accommodation procedures, and other relevant policies. Ensure these documents are easily accessible to all employees.
3. Conduct Regular Training
Providing regular training sessions for employees is vital to ensure awareness and understanding of HR compliance issues. Conduct mandatory training programs on topics such as sexual harassment prevention, workplace safety, and diversity and inclusion. Document employee attendance to demonstrate your commitment to compliance.
4. Maintain Proper Record Keeping
Keep accurate and up-to-date records of employee information, including hiring documents, performance reviews, benefit plan enrollment, time-off requests, and disciplinary actions. Proper record keeping demonstrates compliance and provides a defense in case of legal disputes.
5. Conduct Internal Audits
Regularly audit your HR processes and procedures to identify any compliance gaps or weaknesses. This proactive approach can help you rectify issues before they become serious problems. Engage external HR consultants or legal experts to perform comprehensive audits if needed.
Conclusion
HR compliance is a critical aspect of running a successful and ethical organization. By staying informed, developing clear policies, conducting regular training, maintaining proper record keeping, and conducting internal audits, companies can ensure they remain legally compliant. Investing time and resources into HR compliance efforts not only protects the organization from potential legal troubles but also fosters a positive and inclusive work environment for all employees.