Cloud Computing and Migration Services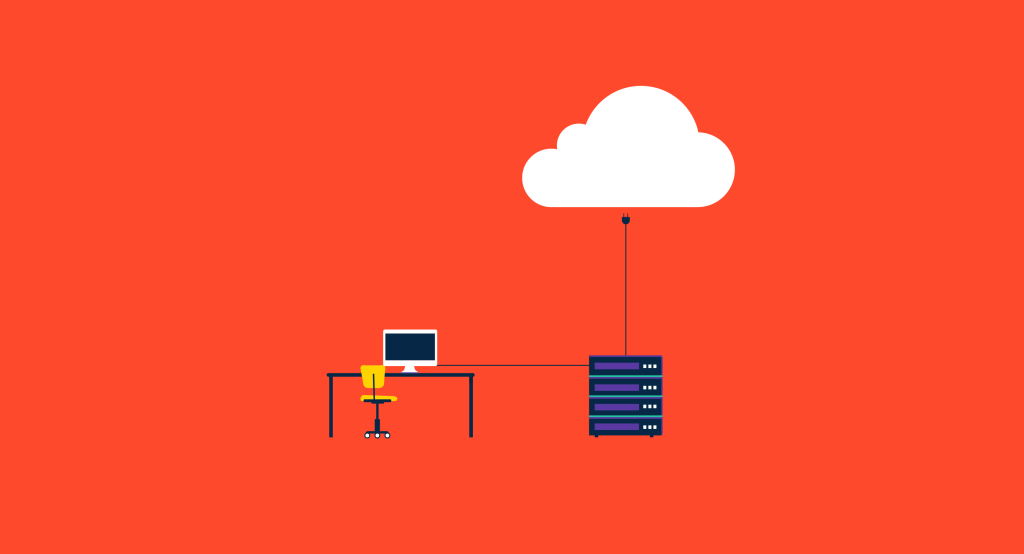 Cloud computing has revolutionized the way businesses manage their IT infrastructure. It enables organizations to

take advantage of powerful computing resources and services, without the need to invest in expensive hardware or
maintain complex data centers. As more businesses recognize the benefits of cloud computing, migration services
have become crucial in ensuring a smooth transition from traditional on-premises systems to the cloud.
Understanding Cloud Computing
Cloud computing refers to the delivery of computing resources over the internet. These resources can include
servers, storage, databases, networking, software, and more. Instead of running applications or storing data on
physical servers or devices, businesses can rely on cloud providers to manage and maintain their infrastructure.
This allows for improved scalability, flexibility, and cost-effectiveness.
The Benefits of Cloud Computing
Cloud computing offers several advantages to businesses of all sizes. These benefits include:
Scalability: Businesses can easily scale their computing resources up or down based on their needs, ensuring
efficient resource utilization.
Flexibility: Cloud computing provides the flexibility to access data and applications from anywhere, at any
time, using any device with an internet connection.
Cost Savings: By eliminating the need for on-premises infrastructure, businesses can significantly reduce
upfront capital investments and ongoing operational costs.
Reliability: Cloud providers often guarantee high uptime and offer redundant systems, ensuring consistent
availability of services.
Security: Cloud providers invest heavily in security measures, offering advanced protection against data
breaches and other cybersecurity threats.
Migration to the Cloud
Migrating existing systems and applications to the cloud can be a complex process. It requires a well-planned and
executed strategy to ensure a successful transition. This is where migration services come into play.
Types of Cloud Migrations
There are various types of cloud migrations, depending on the specific needs and requirements of a business. These
include:
Lift and Shift: This involves transferring the entire on-premises infrastructure to the cloud without making
any significant changes. It offers a quick and straightforward migration strategy.
Re-platforming: In this type of migration, applications are optimized for the cloud environment, taking
advantage of cloud-native features and capabilities.
Re-factoring: Also known as re-architecting, this involves modifying the existing applications to fully
leverage the benefits of cloud computing.
Hybrid: Businesses can choose to have a combination of on-premises infrastructure and cloud resources,
allowing for a gradual transition to the cloud.
The Role of Migration Services
Migration services play a vital role in the successful adoption and implementation of cloud computing. They
provide expert guidance and support throughout the migration process, ensuring minimal disruption to business
operations. Some key responsibilities of migration services are:
Assessing and analyzing the existing IT infrastructure to determine the most suitable migration strategy.
Developing a detailed migration plan, including timelines, resource allocation, and risk mitigation
strategies.
Implementing the migration strategy, which may involve data transfer, application reconfiguration,
integration, and testing.
Validating the migrated systems and ensuring compatibility with the cloud environment.
Providing training and support to employees during and after the migration process.
Choosing a Migration Service Provider
To ensure a seamless and successful migration to the cloud, it is important to choose a reliable and experienced
migration service provider. Consider the following factors before making a decision:
Expertise and Experience
Look for a service provider with a proven track record in cloud migrations. They should have experience in
migrating systems similar to yours and possess deep knowledge of various cloud platforms and technologies.
Technical Support
Ensure the service provider offers 24/7 technical support, both during and after the migration process. This will
help address any issues or concerns promptly, minimizing business disruptions.
Security and Compliance
Data security is of utmost importance when migrating to the cloud. Choose a provider that adheres to strict
security protocols and compliance standards, such as GDPR or HIPAA, depending on your industry.
Scalability and Future Growth
Select a provider that can accommodate your business's future growth and scalability needs. They should offer
flexible solutions that can easily adapt to changing requirements.
Conclusion
Cloud computing and migration services go hand in hand to empower businesses to embrace the digital age. By
leveraging the benefits of cloud computing, organizations can enhance their operations, reduce costs, and gain a
competitive edge. However, successful migration requires careful planning and expertise. Choosing the right
migration service provider is crucial for a smooth transition and long-term success in the cloud.