Training and Development Workshops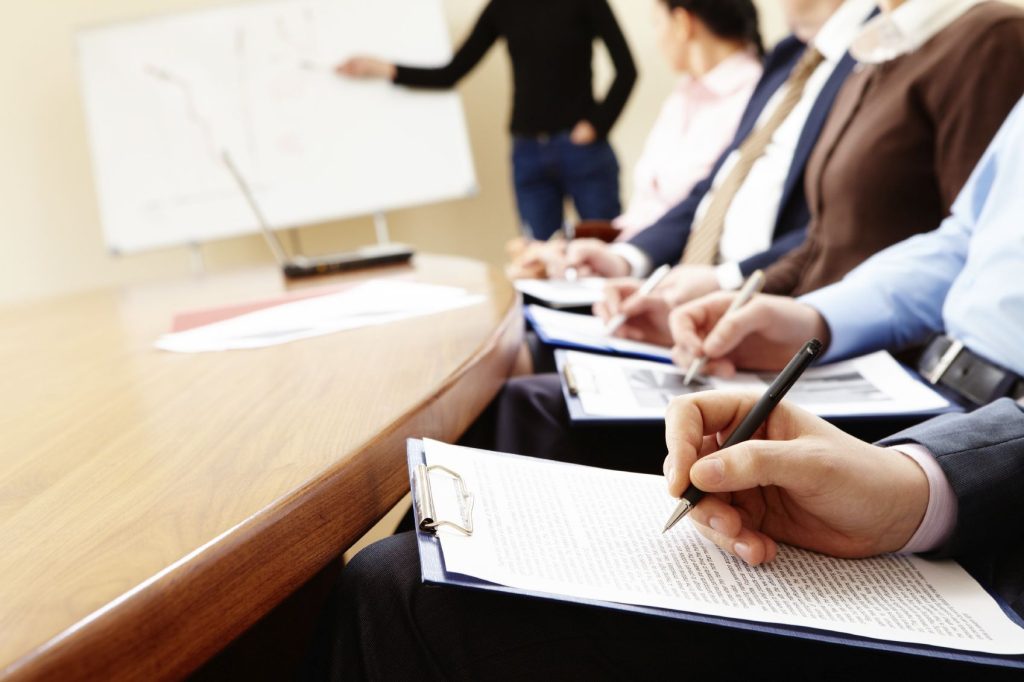 In today's highly competitive business environment, companies across industries realize the importance of continuous learning, professional growth, and improved performance for their employees. Training and development workshops play a crucial role in equipping individuals with the necessary skills to excel in their roles. These workshops provide a structured learning experience that enhances knowledge, develops new competencies, and fosters personal and professional growth.
The Importance of Training and Development Workshops
Training and development workshops serve as invaluable resources for both employees and organizations. Here are some key reasons why they are essential:
Enhancing Skills: Workshops offer targeted training that helps individuals acquire new skills and knowledge, enabling them to perform better in their job roles. They can learn specific techniques, tools, or methodologies pertinent to their industry or job function.
Improving Productivity: By equipping employees with the right skills and knowledge, workshops contribute to improved productivity within the organization. Individuals become more efficient in their tasks, leading to increased output and effectiveness.
Boosting Employee Morale: Offering workshops for professional development demonstrates an organization's commitment to its employees' growth and career progression. This leads to higher employee satisfaction, motivation, and loyalty.
Addressing Skill Gaps: Workshops help identify and address skill gaps within the workforce. By investing in upskilling programs, organizations ensure that all employees have the necessary competencies to meet ever-evolving job requirements.
Staying Competitive: In today's fast-paced business world, staying ahead of industry trends and advancements becomes crucial. Training and development workshops enable employees to stay current with the latest methodologies, technologies, and best practices within their field.
Types of Training and Development Workshops
Training and development workshops can vary based on the specific needs and objectives of an organization. Here are some common types of workshops conducted:
Leadership Development: These workshops focus on developing leadership skills and qualities among employees who have the potential to take on leadership roles within the organization. They cover various aspects, including effective communication, decision-making, and team management.
Technical Training: Technical workshops provide employees with the necessary skills and expertise to master specific technologies, software, or tools required for their job roles. They help individuals stay up to date with the latest advancements and best practices in their respective technical domains.
Soft Skills Development: Soft skills workshops concentrate on enhancing interpersonal skills, communication abilities, teamwork, problem-solving, and other non-technical skills that are crucial for professional success.
Customer Service Training: These workshops aim to improve employees' customer service skills, enabling them to deliver exceptional customer experiences. They focus on effective communication, conflict resolution, handling difficult customers, and building customer relationships.
Professional Certification Programs: Organizations often offer certification programs through workshops to help employees gain industry-recognized credentials. These programs validate an individual's expertise and can enhance their professional reputation and career prospects.
The Benefits of Training and Development Workshops
Training and development workshops bring several benefits to individuals and organizations alike:
Improved Performance: By equipping employees with the necessary skills and knowledge, workshops contribute to improved performance in their job roles. This leads to increased productivity, efficiency, and overall success.
Enhanced Job Satisfaction: When employees receive opportunities for professional development, they feel valued and supported by their organization. This results in higher job satisfaction, engagement, and a sense of fulfillment.
Reduced Turnover: Investing in employee development fosters loyalty and commitment. Employees are more likely to stay with an organization that invests in their growth. This reduces turnover rates and associated recruitment and training costs.
Increased Innovation: Continuous learning and exposure to new ideas through workshops stimulate creativity and innovation among employees. They are more likely to think outside the box and contribute innovative solutions to business challenges.
Building a Learning Culture: Conducting training and development workshops promotes a culture of learning within the organization. This encourages knowledge sharing, collaboration, and continuous improvement at all levels.
Conclusion
Training and development workshops have evolved into a fundamental component of professional growth and organizational success. They are an investment that yields substantial returns by enhancing skills, boosting productivity, and fostering employee satisfaction and loyalty. Organizations that prioritize employee development through workshops create a competitive advantage, ensuring their workforce remains adaptable, efficient, and capable of meeting future challenges.