ROI-Focused Advertising Campaigns that Deliver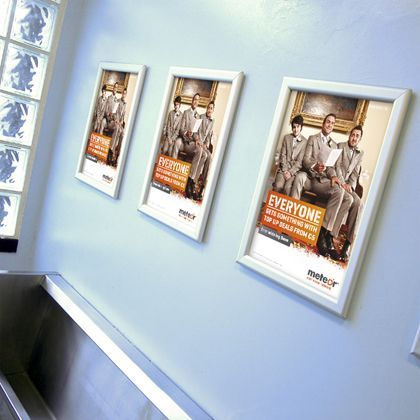 ROI-Focused Advertising Campaigns that Deliver
Introduction
In today's competitive business landscape, advertising plays a crucial role in promoting products and capturing the attention of potential customers. However, simply investing in advertising campaigns without a focus on return on investment (ROI) can lead to wasted resources and ineffective results. This article explores the importance of ROI-focused advertising campaigns and how they can deliver tangible benefits for businesses.
Understanding ROI in Advertising
ROI is a metric that measures the profitability generated from a specific investment. When it comes to advertising, ROI can be calculated by comparing the revenue generated from the campaign to the cost incurred to implement it. This metric gives businesses an understanding of how effectively their advertising efforts are contributing to their financial goals.
Investing in advertising campaigns without a clear focus on ROI can be like shooting in the dark. By aligning advertising strategies with ROI objectives, businesses can optimize their marketing budgets and allocate resources to initiatives that deliver the best results.
The Benefits of ROI-Focused Advertising Campaigns
1. Efficient Resource Allocation:
By focusing on ROI, businesses can identify the most effective advertising channels, messages, and target audiences that drive the highest return on investment. This enables them to allocate their resources efficiently to areas that generate the most significant impact and eliminate or optimize those that underperform.
2. Cost Control:
ROI-focused advertising campaigns allow businesses to control costs by ensuring that marketing budgets are used wisely. Instead of blindly spending on various advertising channels and tactics, a comprehensive ROI analysis can help identify the most cost-effective strategies and eliminate unnecessary expenses.
3. Improved Targeting and Personalization:
Understanding the ROI of advertising campaigns involves analyzing performance metrics such as click-through rates, conversion rates, and customer acquisition costs. These metrics provide insights into the effectiveness of advertising efforts, allowing businesses to refine their targeting and personalize their messages to reach the right audience with the right content.
Key Strategies for ROI-Focused Advertising Campaigns
1. Define Clear Goals:
Start by setting clear and measurable goals for your advertising campaigns. Whether it's generating website traffic, increasing brand awareness, or boosting direct sales, having specific objectives will facilitate accurate ROI tracking and evaluation.
2. Utilize Data and Analytics:
Leverage data and analytics tools to collect and analyze relevant data points, such as customer demographics, behaviors, and preferences. This information can guide your advertising decisions, helping you target the right audience segments and optimize your campaigns for better ROI.
3. Test and Refine:
Continuously test different advertising strategies, creative elements, and messaging to identify the most effective approaches. A/B testing, for example, can help you identify which ad variants generate higher conversion rates or engagement levels, allowing you to refine your campaigns and achieve better ROI.
Conclusion
ROI-focused advertising campaigns enable businesses to make informed decisions based on tangible metrics. By aligning advertising strategies with ROI goals, companies can maximize their marketing investments, control costs, and improve targeting and personalization. With a clear focus on ROI, businesses can achieve advertising campaigns that deliver tangible results and contribute to their overall growth.