Residential Property Management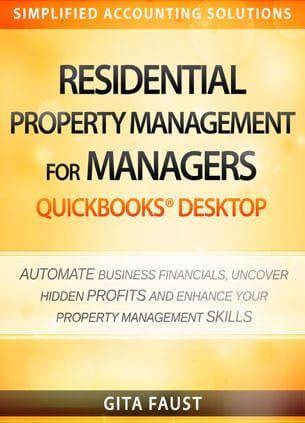 Investing in residential property can be a lucrative venture, providing a steady source of income and potential capital gains. However, managing these properties can be a daunting task, involving screening tenants, handling maintenance requests, and ensuring rent is paid on time. This is where residential property management services come in.
What is Residential Property Management?
Residential property management involves the overseeing and maintenance of residential properties on behalf of the property owner. It encompasses a wide range of activities, including marketing vacant units, tenant screening, lease agreement drafting, rent collection, and property maintenance.
Many property owners choose to outsource these tasks to professional property management companies, which have the knowledge and experience to effectively handle these responsibilities, ensuring that the property is well-maintained and tenants are satisfied.
The Benefits of Hiring a Residential Property Management Company
There are numerous benefits to hiring a residential property management company, including:
Time and Stress Management: Managing residential properties can be time-consuming and stressful, especially for property owners with multiple properties or those who are unfamiliar with the intricacies of property management. Hiring a property management company allows property owners to focus on other aspects of their lives or investments while professionals take care of their properties.
Marketing and Attracting Quality Tenants: Property management companies have the expertise to effectively market vacant units, reaching a larger pool of potential tenants. They also have systems in place to screen tenants, ensuring that only reliable and responsible individuals are selected, reducing the risk of problematic tenancies.
Rent Collection and Financial Management: Collection of rent can be a major headache for property owners, especially when tenants default on payments. Property management companies have streamlined procedures in place to collect rent on time and handle late payments and evictions professionally and efficiently. Additionally, these companies provide accurate financial reports, allowing property owners to stay updated on their investment's performance.
Maintenance and Repairs: Property management companies have a network of trusted contractors and maintenance staff to promptly address any maintenance or repair issues that may arise. This ensures that the property remains in good condition, reducing the risk of major repairs in the future and keeping tenants satisfied.
Legal Compliance: Property management companies are well-versed in local and state laws pertaining to rental properties. They ensure that all necessary permits and licenses are obtained, and they handle any legal issues that may arise, protecting the property owner from potential lawsuits.
Choosing the Right Residential Property Management Company
When selecting a residential property management company, it is crucial to consider the following:
Experience and Reputation: Look for a company with a proven track record in property management. Check online reviews and testimonials to gauge their reputation and inquire about their experience managing properties similar to yours.
Services and Fees: Determine what services the management company offers and the associated costs. Ensure that their services align with your needs and that their fees are reasonable and competitive within the industry.
Communication and Availability: Effective communication is essential in property management. Choose a company that is responsive and readily available to address any concerns or emergencies that may arise.
Technology and Innovation: In today's digital age, technology plays a crucial role in property management. Look for a company that utilizes advanced software and tools to streamline processes, enhance efficiency, and provide online portals for owners and tenants.
In Conclusion
Residential property management is a vital component of successful property investment. By hiring a reputable property management company, property owners can enjoy the benefits of passive income without the stress and hassle of day-to-day management tasks. With their expertise and resources, these companies ensure that your investment remains profitable and well-maintained for years to come.