Drive Performance: Data-Driven Business Consulting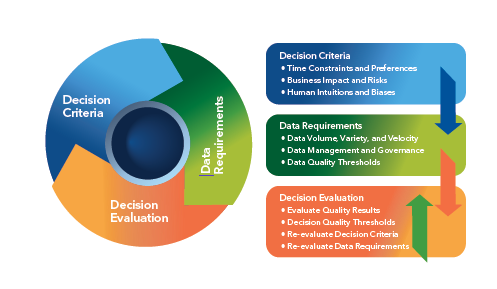 Drive Performance: Data-Driven Business Consulting
Introduction
Consulting services have become an integral part of modern business operations. In an era driven by data and analytics, businesses are constantly seeking ways to improve their performance and gain a competitive edge. This has given rise to the emergence of data-driven business consulting, a specialized field that harnesses the power of data to drive strategic decision-making. In this article, we will explore the concept of data-driven business consulting and why it is crucial for businesses in today's digital age.
The Power of Data
Data has transformed the way businesses operate. With advancements in technology and the increasing availability of data, organizations now have access to vast amounts of information about their customers, markets, and competitors. By effectively leveraging this data, businesses can gain valuable insights that can drive their decision-making processes. Data-driven business consulting empowers organizations to transform raw data into meaningful information, enabling them to make more informed decisions that lead to improved performance.
The Role of Data-Driven Business Consulting
Data-driven business consulting involves the use of advanced analytics techniques to analyze large datasets and extract actionable insights. These insights help businesses identify patterns, trends, and opportunities that may otherwise go unnoticed. By partnering with data-driven business consultants, organizations can optimize their operations, improve customer experiences, and drive growth.
Benefits of Data-Driven Business Consulting
1. Enhanced decision-making: Data-driven insights provide businesses with a solid foundation for making informed decisions. By understanding market trends, customer preferences, and competitors' strategies, businesses can develop effective strategies and allocate resources efficiently.
2. Improved operational efficiency: By analyzing operational data, consultants can identify inefficiencies and bottlenecks in the business processes. This allows organizations to optimize their operations, eliminate redundancies, and improve overall efficiency.
3. Personalized customer experiences: Data-driven insights enable businesses to better understand their customers, segment them into different groups, and personalize their offerings. This leads to improved customer satisfaction, higher retention rates, and increased loyalty.
4. Identification of growth opportunities: Through data analysis, consultants can identify potential growth opportunities for businesses. This could be in the form of untapped markets, product/service diversification, or expansion strategies.
Implementing Data-Driven Business Consulting
Implementing data-driven business consulting requires a combination of technology, skilled professionals, and a data-driven mindset. Organizations need to invest in robust data analytics tools, establish data governance frameworks, and train their employees to effectively utilize data for decision-making. Additionally, organizations should partner with experienced data-driven business consulting firms that can provide the necessary expertise and guidance.
Challenges and Considerations
While data-driven business consulting offers immense benefits, there are challenges that organizations may face along the way. These include:
Data privacy and security concerns: With the increasing use of data, organizations need to ensure that they have proper security measures in place to protect sensitive information from unauthorized access or breaches.
Data quality and reliability: Data-driven insights can only be as good as the data itself. Organizations must invest in data cleansing and validation processes to ensure the accuracy and reliability of their data.
Change management: Implementing data-driven practices often requires a cultural shift within the organization. Employees need to be educated and trained to adopt a data-driven mindset and embrace the use of analytics in their decision-making processes.
Conclusion
Data-driven business consulting is revolutionizing the way organizations operate and make strategic decisions. By harnessing the power of data and analytics, businesses can drive performance, improve operational efficiency, and gain a competitive advantage. However, organizations must be mindful of the challenges associated with data-driven practices and take necessary measures to overcome them. Only then can they truly leverage the potential of data-driven business consulting and thrive in today's digital landscape.